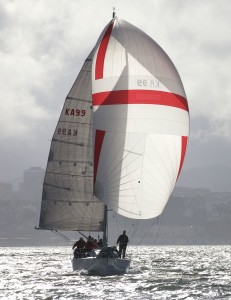 Whether you are racing in a beer can series at your local club, participating in a YRA summer series, or embarking on an ocean race down the coast, you will need a Northern California PHRF certificate. A copy of your certificate should be kept on your boat whenever you are racing. To obtain a NCPHRF certificate for your boat you can register online HERE. If you are renewing an existing certificate, a renewal form is not needed, simply register online and a new certificate will be sent to you via email. If you have a new boat you'll need to complete our PHRF Application, available for download HERE.
Need a Certified PHRF Certificate? Click HERE for more information.
2018 NCPHRF Fee Schedule

Change to current year certificate

Free!

$40

Rating Appeal, your own boat

$40

$50

Rating Appeal, competitors boat

$55

$65
* YRA Members are given significant discounts on PHRF Fees and receive complimentary PHRF Certificate changes throughout the year. A YRA membership is also required if you are planning on racing in a YRA race. YRA memberships can be purchased with your renewal or new certificate when you register online.
** NCPHRF covers US Sailing Area G- San Luis Obispo North and Northern Nevada. Boats with a home port outside of these areas must pay the Out of Area fee.
Need a rating for a Multihull? Please visit the Bay Area Multihull Association (BAMA) HERE.