Welcome to the 2018 CBRA Season!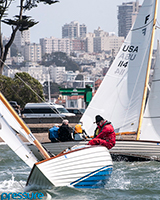 The CBRA is the place for Classic One-Design Fleets, like Santana 22's, Alerion Express 28's, Cal 20's and the classic Wooden Boats like Folkboats, Bears, Birds, IODs and Knarrs.
There are 5 scheduled race days for the CBRA this year, with 2 races scheduled for each day, making up a 10 race series. Racing kicks off on May 12th on the Berkeley Circle. Some fleets also have invitational race days scheduled, with separate entry fees required.
2018 Schedule
05/12/18 – CBRA #1
06/02/18 – CBRA #2
08/05/18 – CBRA #3
08/25/18 – CBRA #4
09/29/18 – CBRA #5
Sign up for the CBRA season HERE.
Class Flags
CBRA Officers