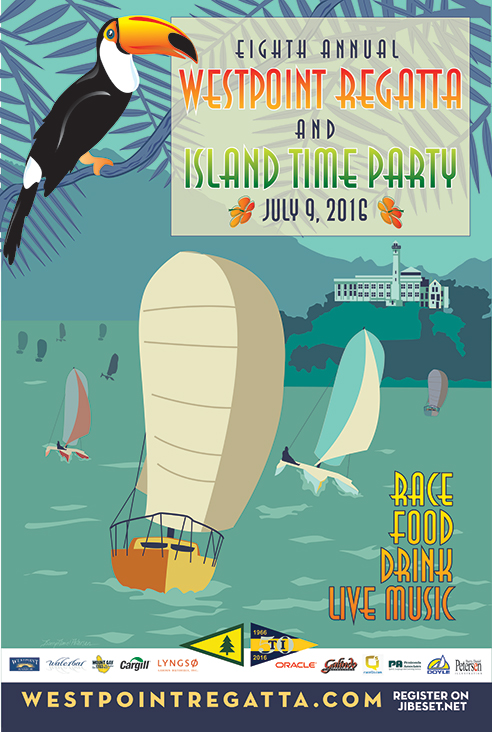 Don't miss out on the great racing and good times on deck at the 8th annual Westpoint Regatta. Get all the information on the event HERE.
In addition to Saturday's race and Island Time Party, don't miss the Pre-Race Reception at Epic Steak in San Francisco, at the foot of the Bay Bridge, on the Friday before the race, from 6:00 pm to 8:00 pm, sponsored by Treasure Island Yacht Club! Get more info on the Pre-Race Reception HERE.
Ready to sign up? Visit the registration page on Jibeset.net HERE.