The sun has set on this year's YRA racing season, and it's time for you to pick up your hard earned awards!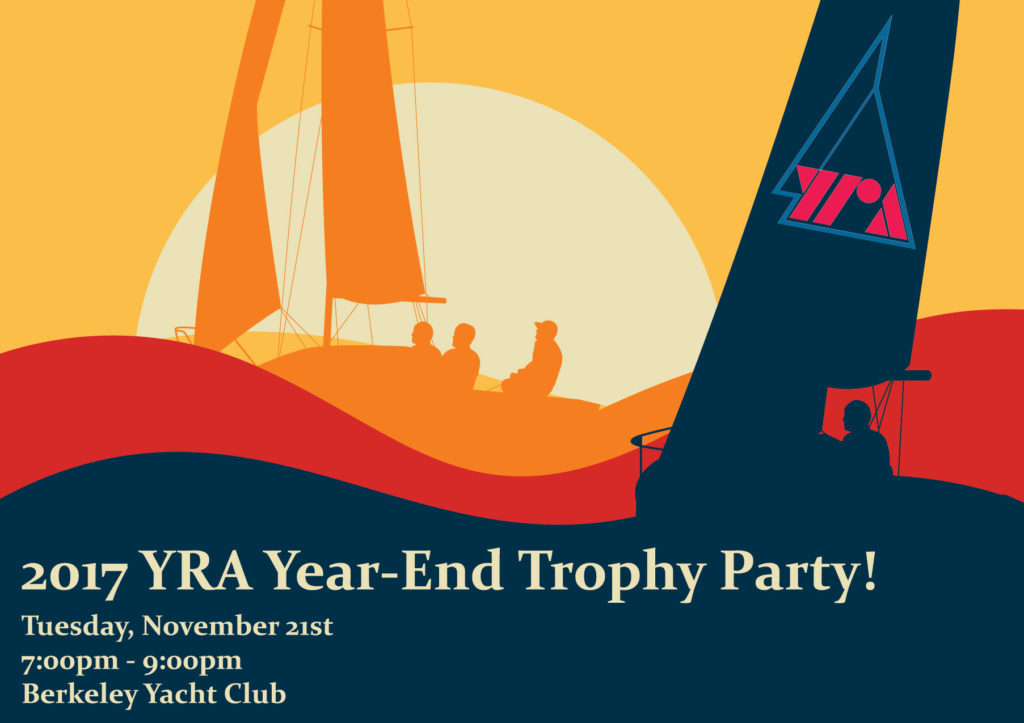 Invitations have gone out for this year's annual trophy party, as always, held on the 3rd Tuesday of November at Berkeley Yacht Club. Doors open at 6:30. If you received an invitation via email then you have an award to pick up from either the OYRA Series races, the YRA Summer Series races, the CBRA races or in one of our Weekend Regattas. We'll have your hard earned awards ready and waiting for you to pick up at the Berkeley Yacht Club on Tuesday, November 21st. There will be a no-host bar open during the event, and we'll have light appetizers available. Bring your crew and spend the evening celebrating all the fun & excitement from this past season!
We'd love to see everyone who has a trophy to pick up at Berkeley Yacht Club for the party! If you didn't receive an email and think you should have, contact the YRA office at info@yra.org. If you did receive an invitation in your inbox, please RSVP & let us know if you'll be attending so we can have your trophies ready.
If you can't attend, your crew is more than welcome to attend and pick up your awards for you. Simply RSVP for them using the "Register Now" button in your email.